May 28th, 2020
We're seeing green shoots of recovery and we couldn't be more excited. Yes, it's been tough but we've been focusing on what we do best – getting ready to support our amazing clients with events and promotions, building new stock, having a good clear out and actually doing the filing. We are now taking orders for high street promotions, shows and roadshows so give us a call on 01543 546474 – we can't wait to speak to you.
March 30th, 2020
We would like to inform you that our hire centre and delivery/ courier service is open and operating as normal!
We have a wide range of vans, pick up trucks, defenders and box trailers available for immediate hire.
So if you are in the Lichfield or Staffordshire area and are interested in any of these products or services please call Martin on 07970 729751. If you have any concerns about collecting from our hire centre we can arrange delivery to your chosen location.
Our number 1 priority is the safety and well being of our staff and customers, therefor whilst open and operating for business we will be following government guidelines.
March 12th, 2020
We've just released some of our exhibition and event trailers from our hire fleet. All are in great condition, fully maintained and serviced and are ready to use – sizes vary from 4.2m to 5m so give us a call on 01543 546474 to find out more.
February 21st, 2020
Scotplant is Scotland's largest construction equipment trade show. Attended in 2018 by over 4,500 construction trade professionals, it's become known by exhibitors as the event where high-value deals are done – therefore, presenting your stand well and making customers comfortable is a must!
We are running special offers on a range of our exhibition trailers and hospitality units. These costs include delivery, collection and a selection of furniture. We can also provide branding, flooring, fencing, power and hospitality packages. Call us now on 01543 546474 for savings that can't be missed.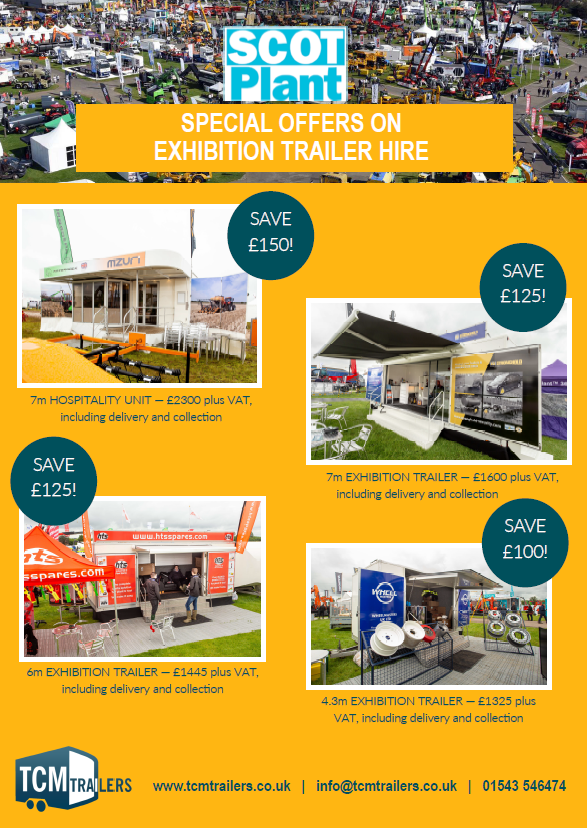 February 20th, 2020
We've been busy photographing our new range of event accessories, all now available to hire – flower arches, easels, photo backdrops and more so give us a call on 01543 546474 for prices and availability.
February 19th, 2020
With the Event Production Show 2020 just around the corner we are finalising our plans and getting ready to meet event professionals from across the live events industry. EPS 2020 is moving to the Excel Centre in London alongside Confex and the PA Show and will take place on the 25 – 26 February.
We will be showcasing our exhibition trailers, vintage Airstreams, event packages and accessories available to hire. You will be able to see an example of our newbuild exhibition trailers as the Event Office on the Mash Media stand and our stand C26E (just next to the experiential theatre) will be graced with Marilyn our vintage Airstream who will be pretty in pink and luckily dry January will be over as we will be giving away free cocktails and goodies as always!

It's a fantastic event and free to visit so make sure you register if you haven't already done so! https://eps-2020.reg.buzz/website We look forward to seeing you there.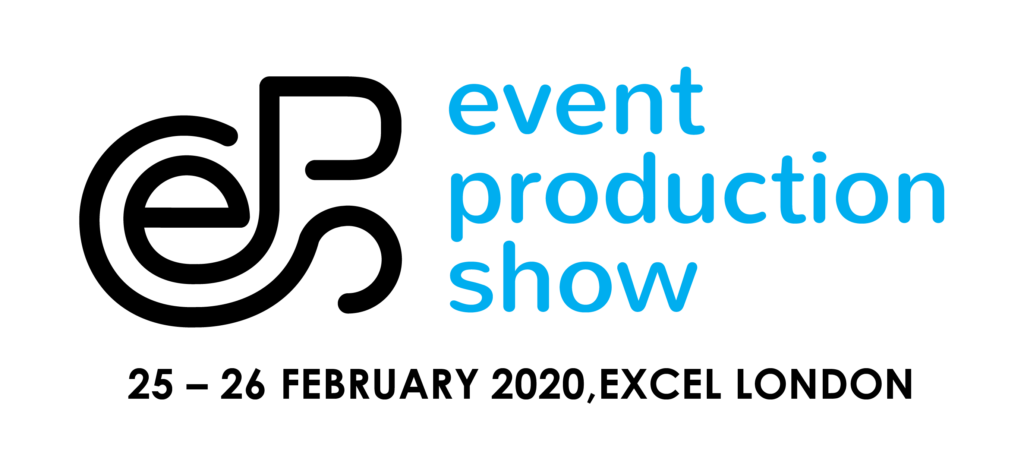 February 12th, 2020
We've just released two trailers from our hire fleet for sale – so if you're looking for a 5m or 5.5m exhibition or merchandising trailer in time for the 2020 show season we may have the answer. Both trailers are available to view at our premises in Lichfield, so call us on 01543 546474 to find out more.
January 15th, 2020
If you're planning to exhibit at the Cereals Show, Rail Live, the Royal Highland Show, Hillhead, the Great Yorkshire Show or the Royal Welsh in June and July 2020, give us a call to chat about exhibition and hospitality trailer hire NOW on 01543 546474.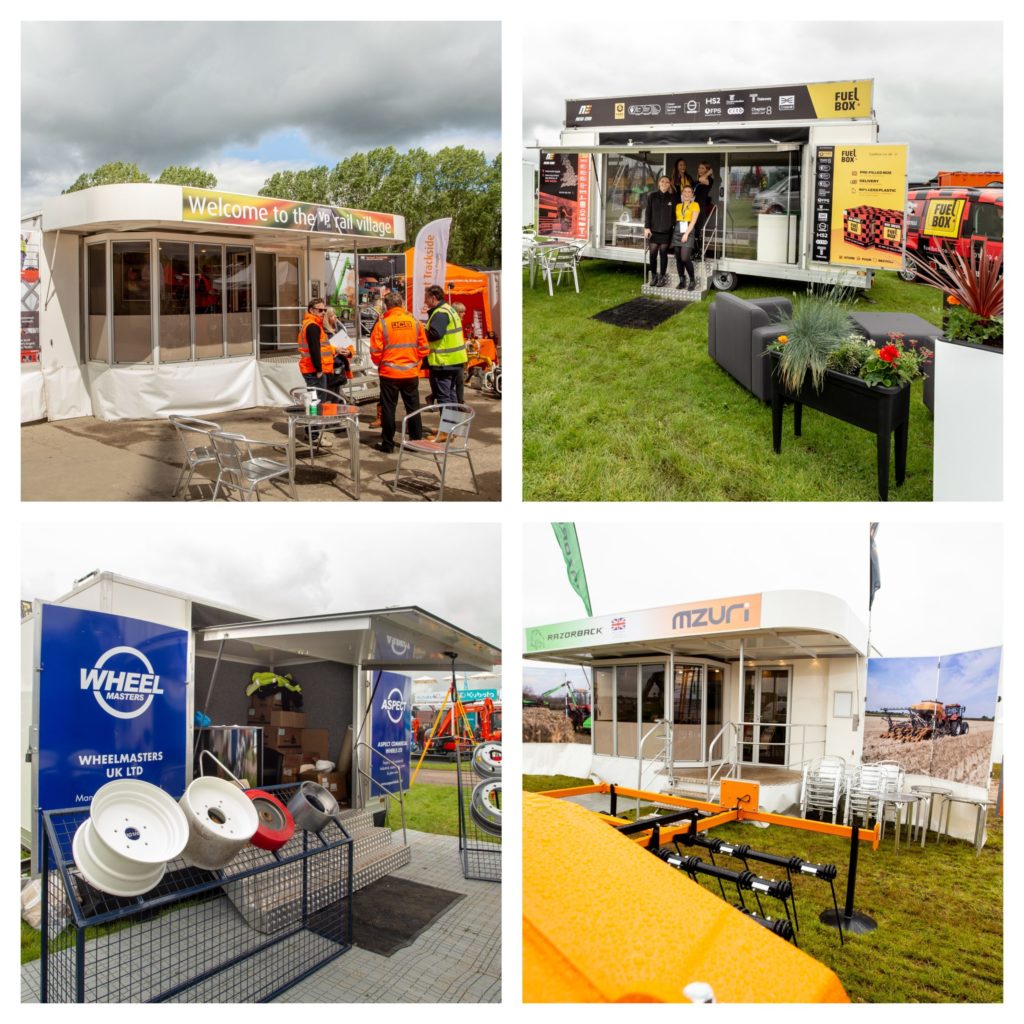 November 27th, 2019
The UK's largest quarrying, construction and recycling exhibition will soon be back. Taking place on 23-25 June 2020 at Hillhead Quarry, in Buxton, Derbyshire and this year is set to see more exhibitors than ever before.
Hillhead is a major event for us, as you can probably imagine it is extremely challenging delivering and positioning trailers and hospitality units within a limestone Quarry! In previous years we have also had blazing heat to add to that strain, however we really enjoy the mission – it's particularly rewarding because of the events' spectacular backdrop and the great clients we deliver to each time.
Visitors to the show will be able to enjoy live working demonstrations within the unique setting, vast amounts of technology and machinery plus glimpses of the latest equipment, products and services on offer in the industry.
You can register for your free ticket at www.hillhead.com/visit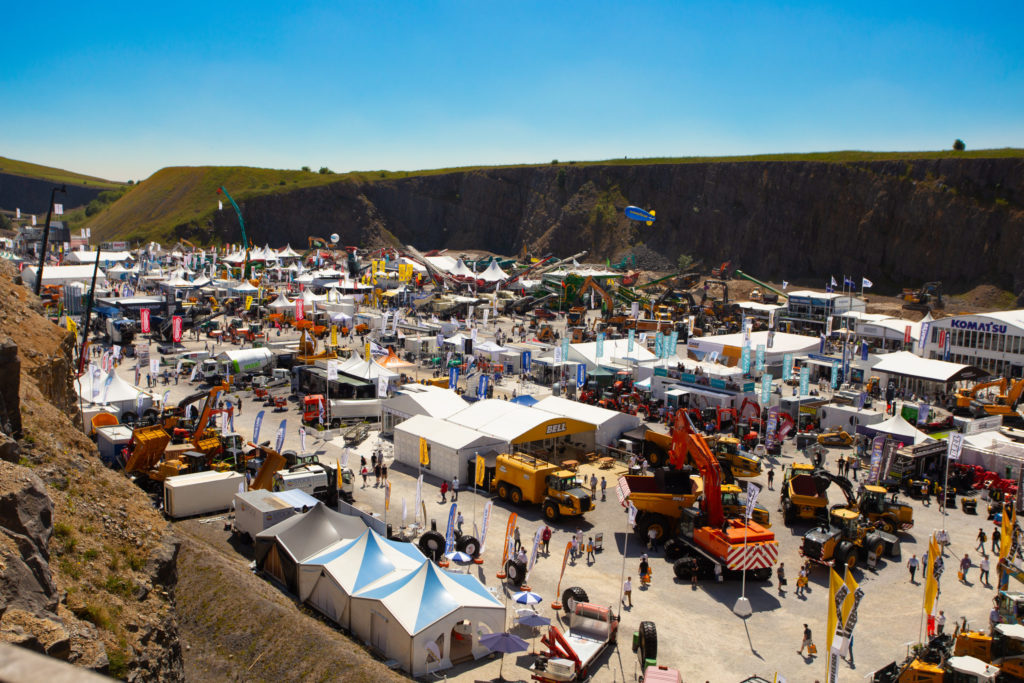 Are you exhibiting at Hillhead?
Whatever the weather, we promise you'll never regret having a cover/base, branding so that you stand out from the crowd, a power supply and facilities to make a drink! With Hillhead Quarry being local to TCM, we can also provide a wide range of furniture, hospitality packs and mini marquees to hire at affordable prices – whether you've ordered a trailer or not.
We know it's a big task planning your stand, particularly if you are a new exhibitor at a show like this – therefore we have provided below a breakdown of what was supplied by TCM Trailers at Hillhead 2018. The hire costs include delivery, collection, set up days and a selection of furniture and we can even book your pitch for you if required.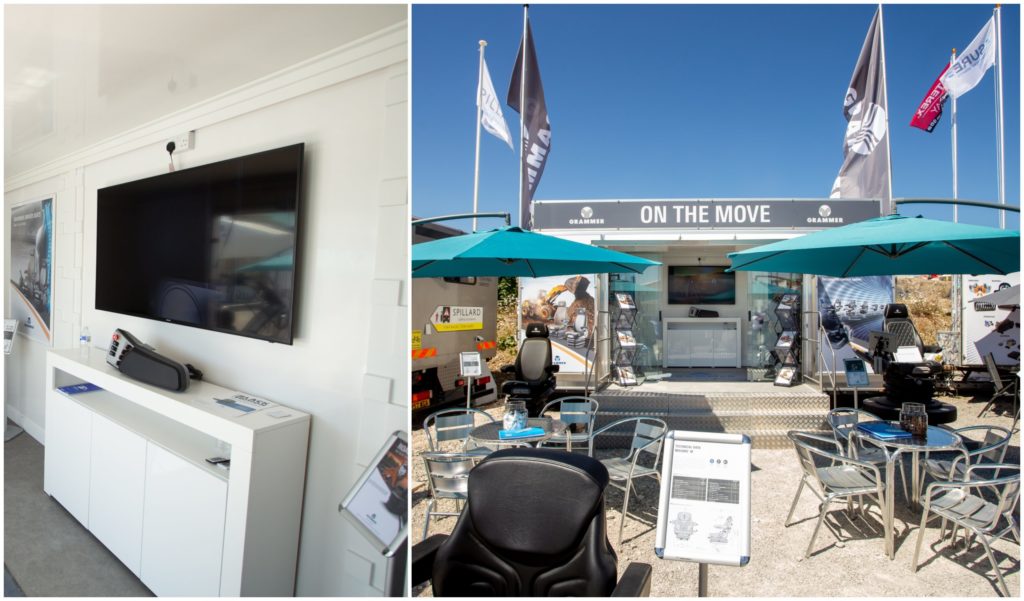 In 2018, Grammar Seating hired T98, a 5.8m new build hospitality trailer with white gloss premier internal fittings and glass doors. Extra items ordered included: LCD TV, range of furniture and drinks supplies, flags and graphics.
The costs to hire this unit for Hillhead 2020 would be £1,350+VAT.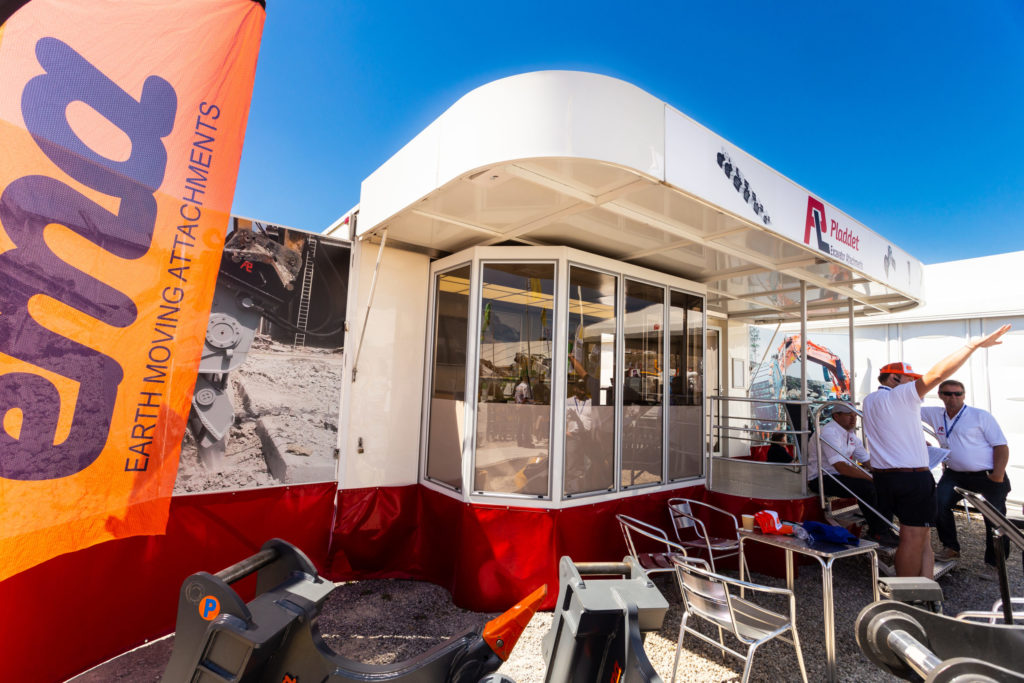 Pladdet hired one of our 7m hospitality units for the show, this comes with a built in kitchen and seating area, perfect for entertaining clients and finalising deals. The cost to hire one of these 7m units for Hillhead 2020 would be £2,175+VAT including delivery and collection.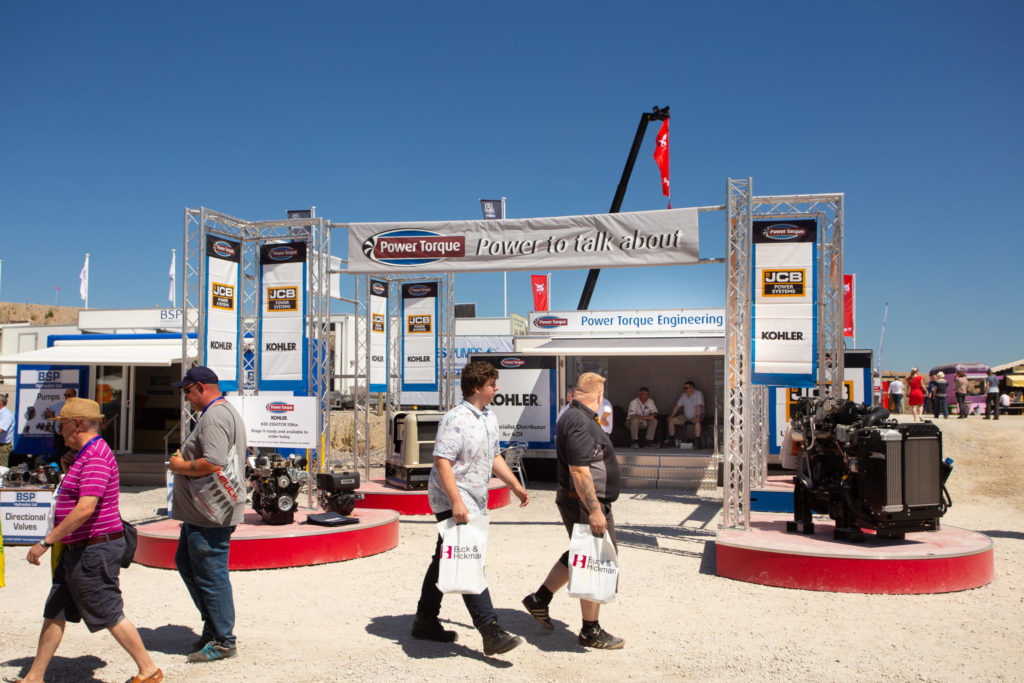 Powertorque hired one of our 5.5m exhibition trailers | Extras included: Gantry and graphics to make their brand stand out from the crowd, as well as a choice of furniture for staff comfort during the long show days.
A unit of this size and design would cost £1,220+VAT to hire for Hillhead 2020 (including delivery and collection) and we have lots of this style on our fleet.
If you would like any further information please call us on 01543 546474 or email info@tcmtrailers.co.uk.
November 18th, 2019
The ChockLock is a British built key-less locking mechanism; conceived, designed and deployed by TCM Trailers to secure their trailer fleet across the UK.
The ChockLock is quick to use and guarantees maximum security for unattended trailers, motorcycles, cars, boats, and more. Because the chock is locked to your wheel it prevents the chock from being stolen and your vehicle rolling away. Just £99+VAT for peace of mind.
Fits in 20 seconds
Versatile Key-less design
Dipped in Black or Red
No damage to wheel rims
5 year guarantee
This programmable 4 digit combination lock uses a key-less system to prevent theft which means no more lost keys! It's a unique 2-in-1 chock and wheel clamp design which takes seconds to fit and remove and the robust galvanised steel construction fits a broad range of tyre sizes.