Exhibition and Event Trailer Hire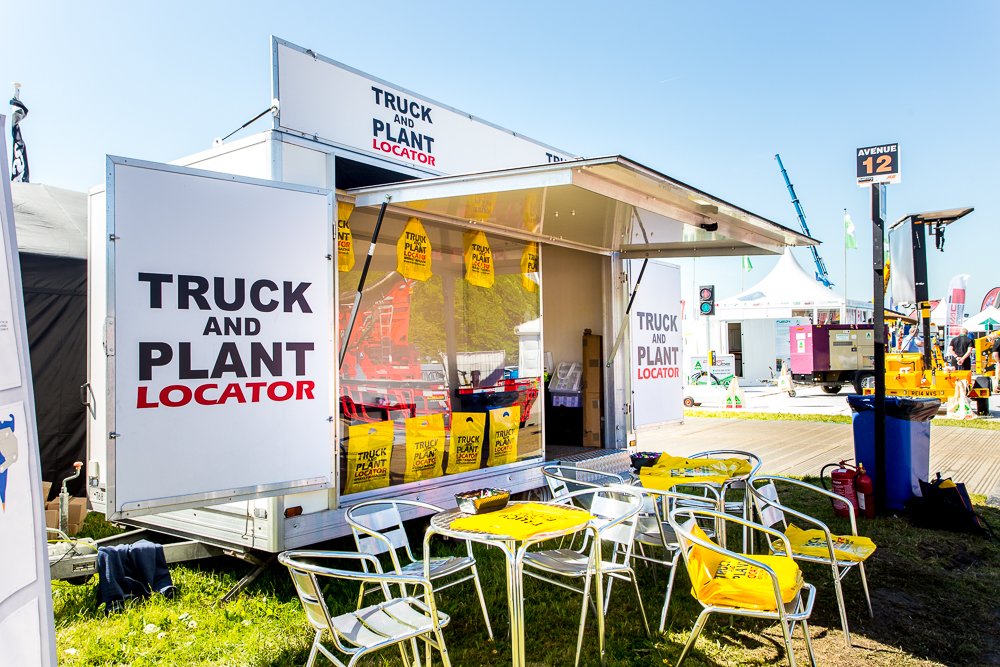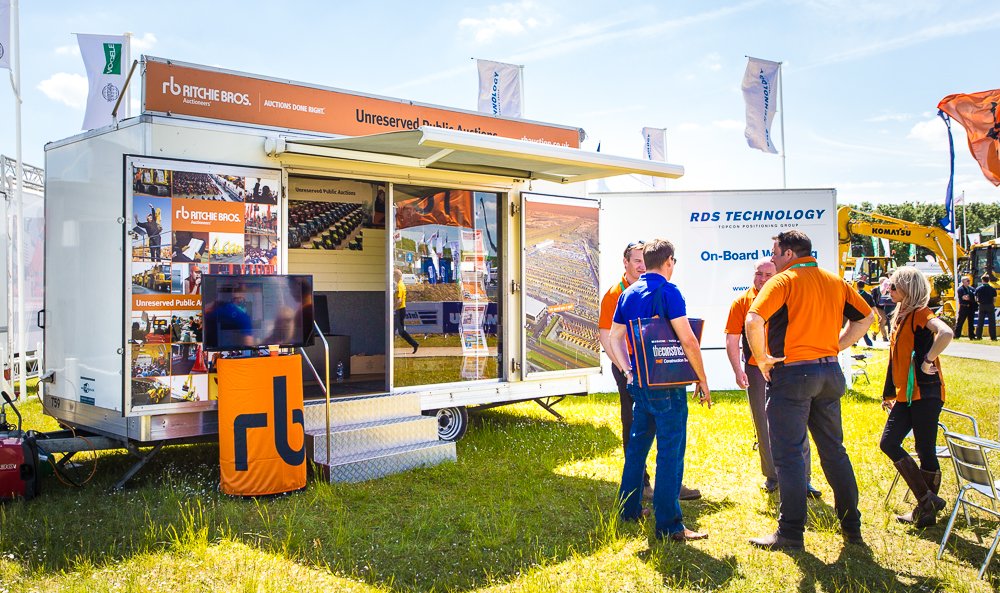 Trailer hire for agricultural shows and events
Our hospitality, show and event trailers for hire come in a range of sizes, starting at 3m in length if you have a small pitch, right up to 7m in length for more of a wow factor.
We offer a range of trailer designs, with wing panels for trailer graphics as standard, and TCM hire trailers have a variety of different internal specifications, some with fixed bench seating included, others with more flexible space so you can move the furniture around to suit your requirements.
Don't forget that many of our furniture options are provided free of charge; we just charge for additional electrical items such as kitchens, drinks fridges, ice machines, water coolers or heaters.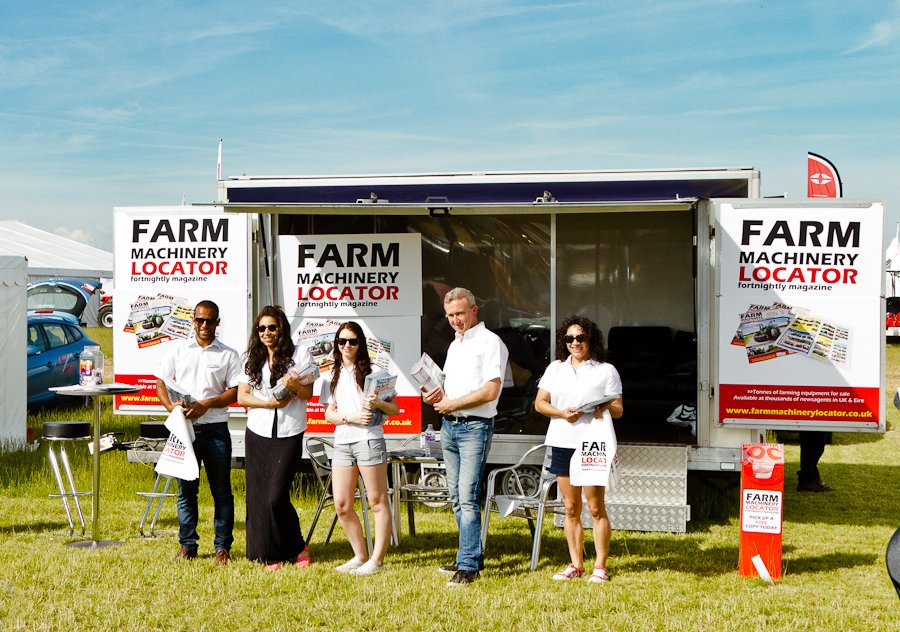 Simple and safe to use
We don't have complicated key handover procedures and our trailers are designed to be set up and ready to use in less than five minutes. Because our customers demand speed of set-up and quick break down at the end of the day, we have designed all our hire trailers to be extremely simple to use, and as they are secured with combination padlocks, there will be no more arguments about who lost the keys!
Each trailer comes with a trailer manual to show how to safely open and close, and if required we will meet you on site to give your staff a full training session. All hire units have a copy of the current electrical certificate for the trailer, a fire extinguisher, a small first aid kit, and all the electrical items within the trailer have a current PAT test sticker.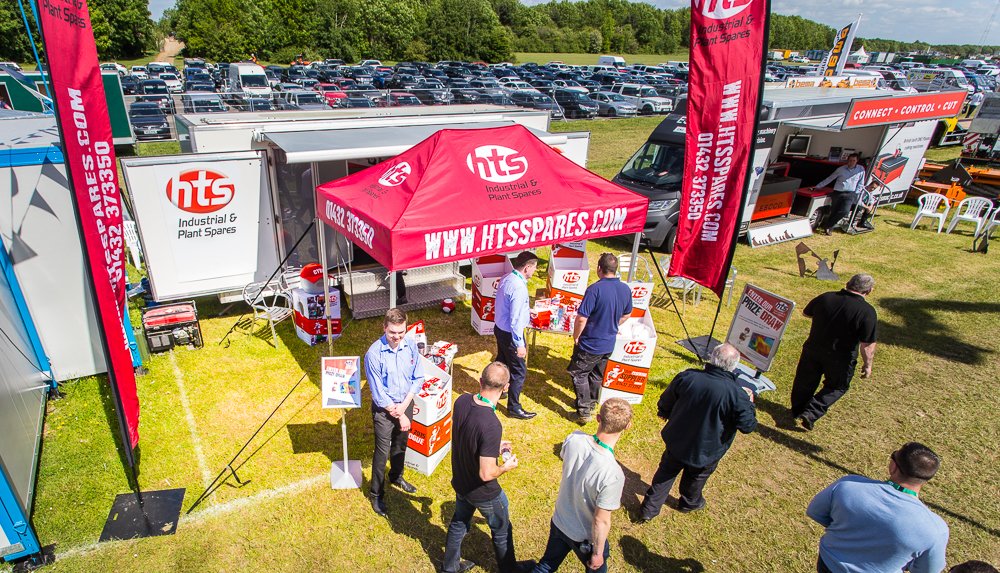 Generator hire, furniture and AV equipment
Most of our trailers have no internal fitted furniture so that you have the flexibility to use the space to meet your requirements. For our exhibition and promotional trailers with no fixed furniture, we offer a selection of additional items with exhibition trailer hire which are free of charge and included in the trailer hire price – including furniture such as leather sofas or chairs for inside the trailer, reception desks, room dividers, bench seating and storage, leaflets racks, artificial plants etc.  Aluminium bistro-style tables and chairs are also free of charge and can be used either inside or outside the trailer.
As well as the free of charge items, for a small extra cost we can provide patio heaters, fridges, Tassimo hot drinks machines, external ground covering/walkways, planters, pop-up marquees, parasols and more.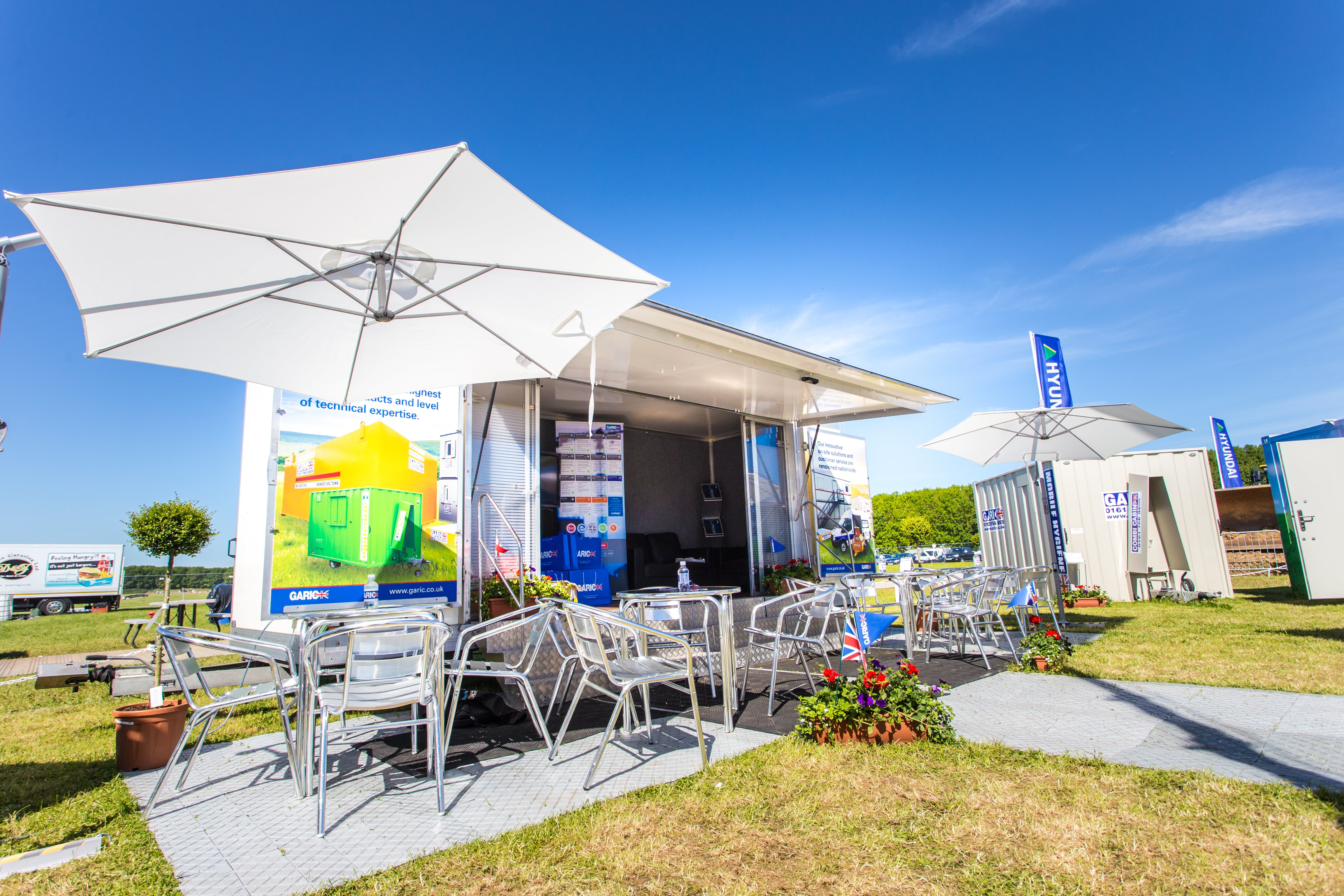 If you need power on the trailer, we provide hook-up leads free of charge to connect to a power supply on site, or we hire either 1kva, 2kva or 3kva Honda silent generators.
We also offer a range of 20 inch and 43 inch digital screens or LCD flatscreen TVs for hire, plus a 2×2 video wall to help you really stand out from the crowd.  Our digital screens and video wall can either be used with a trailer hire or are an ideal solution for our clients booking internal promotions.

If the hire trailer you have chosen doesn't include a fitted kitchen, we have small kitchen pods which can be fitted temporarily into any of our hire trailers, or why not try one of our hospitality packs including instant hot water dispensers and supplies or Tassimo hot drinks machines for quick and convenient hot drinks for your customers and staff.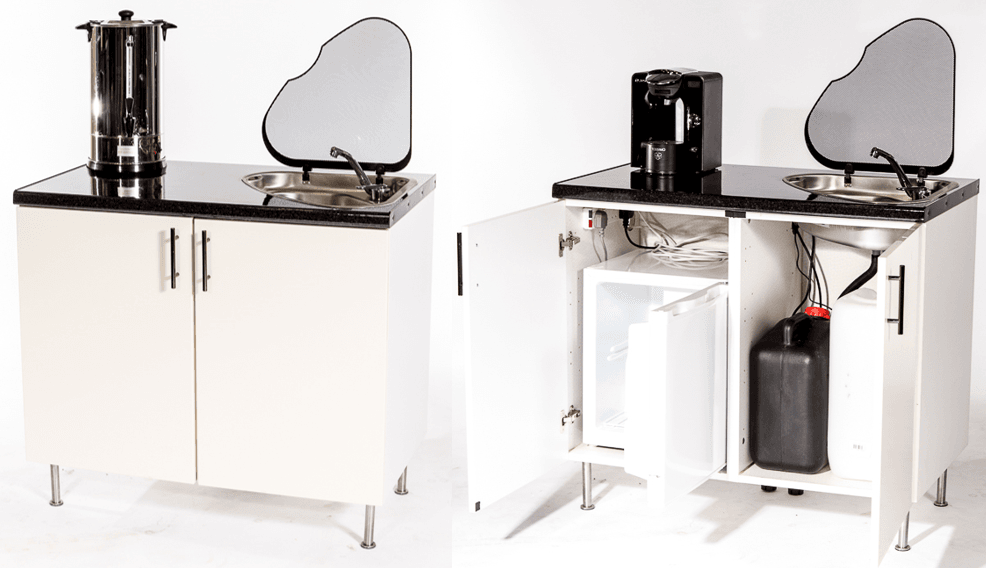 Trailer graphics/branding for shows and events
For maximum impact, we offer a full trailer graphics/branding service. Prices start at just £350 plus VAT for the two wing panel doors at the left and right of the front opening, printed on to re-usable 5mm foamex panels. We store these between periods of hire so if you plan to use a trailer for more than one show, this is a very cost-effective option.
If your budget stretches to a full vinyl wrap, we can provide all the panel sizes your graphic designer needs and print and fit the vinyl prior to delivery.

Exhibition Trailer and Hospitality Unit hire prices for shows and events
The tables below show typical prices for our range of exhibition and hospitality trailers, but if you are planning to promote at more than one show in a year, discounts may be available – call the office on 01543 546474 to find out more.
The prices below all include delivery to and collection from any site in England or Wales. Contact us for prices for Scotland, Northern Ireland and Ireland.
3m - 4.3m exhibition trailer hire prices
5m to 5.5m exhibition trailer hire prices
5.8m exhibition trailer hire prices (fitted kitchen)
6m to 6.5m exhibition trailer hire prices
5.5m to 6.5m exhibition trailer hire prices with fitted kitchen
7m hospitality unit hire prices (fitted kitchen)
Self drive options for show trailer hire - 3m to 6.5m
Self drive options are also available if you have a suitable towing vehicle, driver and insurance cover. For many clients who exhibit at a number of shows throughout the year, this is a great way to keep costs to a minimum.
The majority of our trailers are suitable for self-drive due to the type of set-up – if in doubt just give us a call and talk through your options.
Terms and conditions of hire
Our terms and conditions of hire are below, but if you need any information just give us a call on 01543 546474.
Terms and Conditions of Exhibition, Event and Merchandising Trailer Hire