Meet Marilyn… our vintage 1954 Airstream "Whale Tail" trailer, imported from Arizona and transformed from a sad, neglected shell (complete with bullet hole and Black Widow spider) into a gleaming, unique promotional vehicle. We've opened up the side to show off her sleek, elegant interior which can be kitted out with a number of themes, or you can choose your own.
Whether you need a talking-point for a promotional roadshow, or a VIP area at your next event, Marilyn turns heads whenever she hits the road.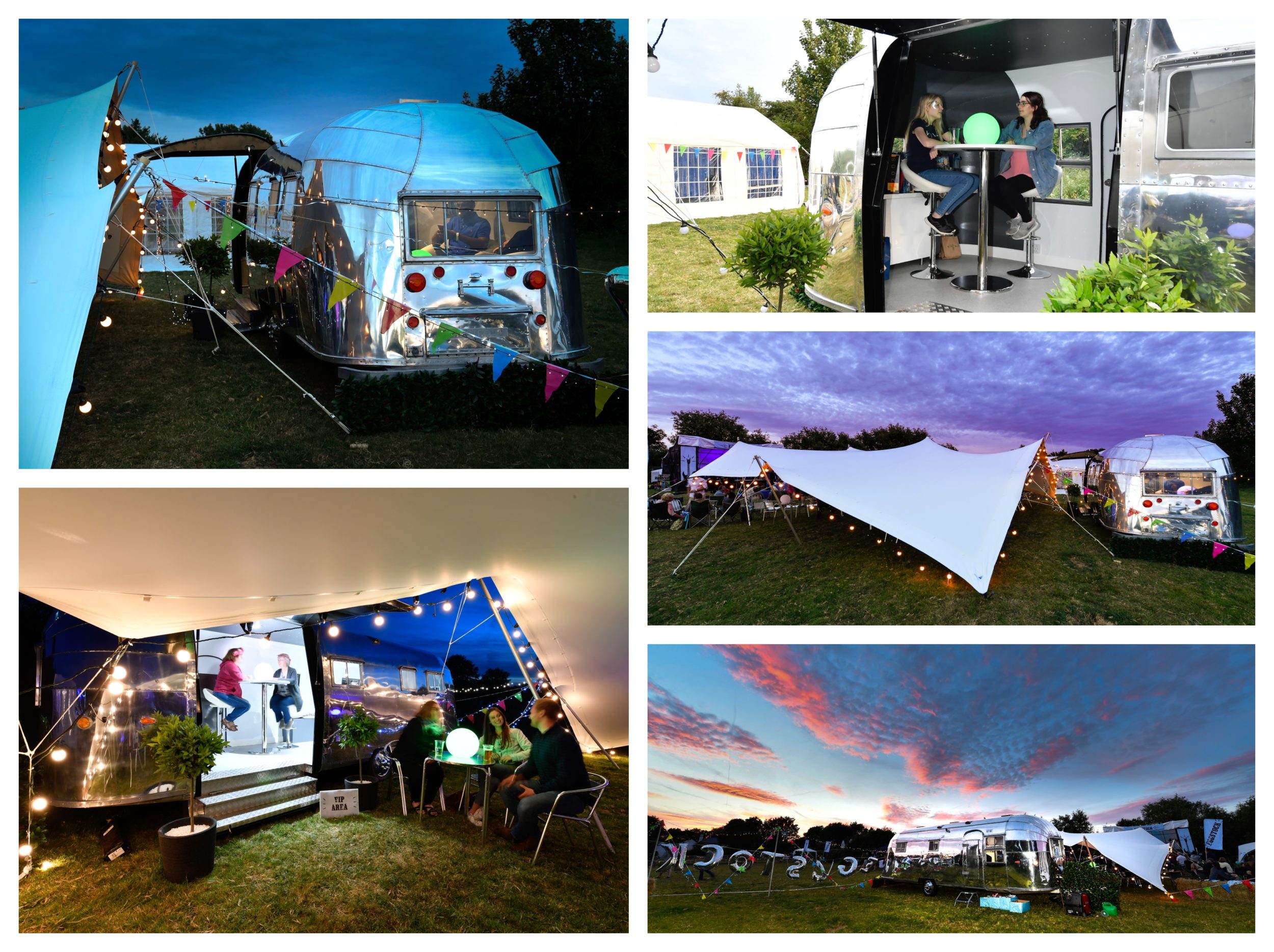 Although Marilyn is happily single, we think she looks great accompanied by our 9m x 12m Stretch Tent to add a real wow-factor.
With aluminium bistro-style tables and chairs and lighting effects, the Airstream and Stretch Tent really come into their own as dusk falls.
Jackie O is our 1959 vintage Airstream imported from the Sunshine State of California to the TCM Trailers family.  When she arrived with us, she was looking very tired with a dingy interior and cold chequer-plate flooring – polishing her exterior took four weeks alone.  Our vision was to create a retro feel with copper and black accents and a hand-crafted wood and stainless steel bar counter to show off her classic beauty.
Jackie O works brilliantly as a bar or serving area for product launches and sampling with the addition of fridges, ice machines and accessories – all available for hire from TCM.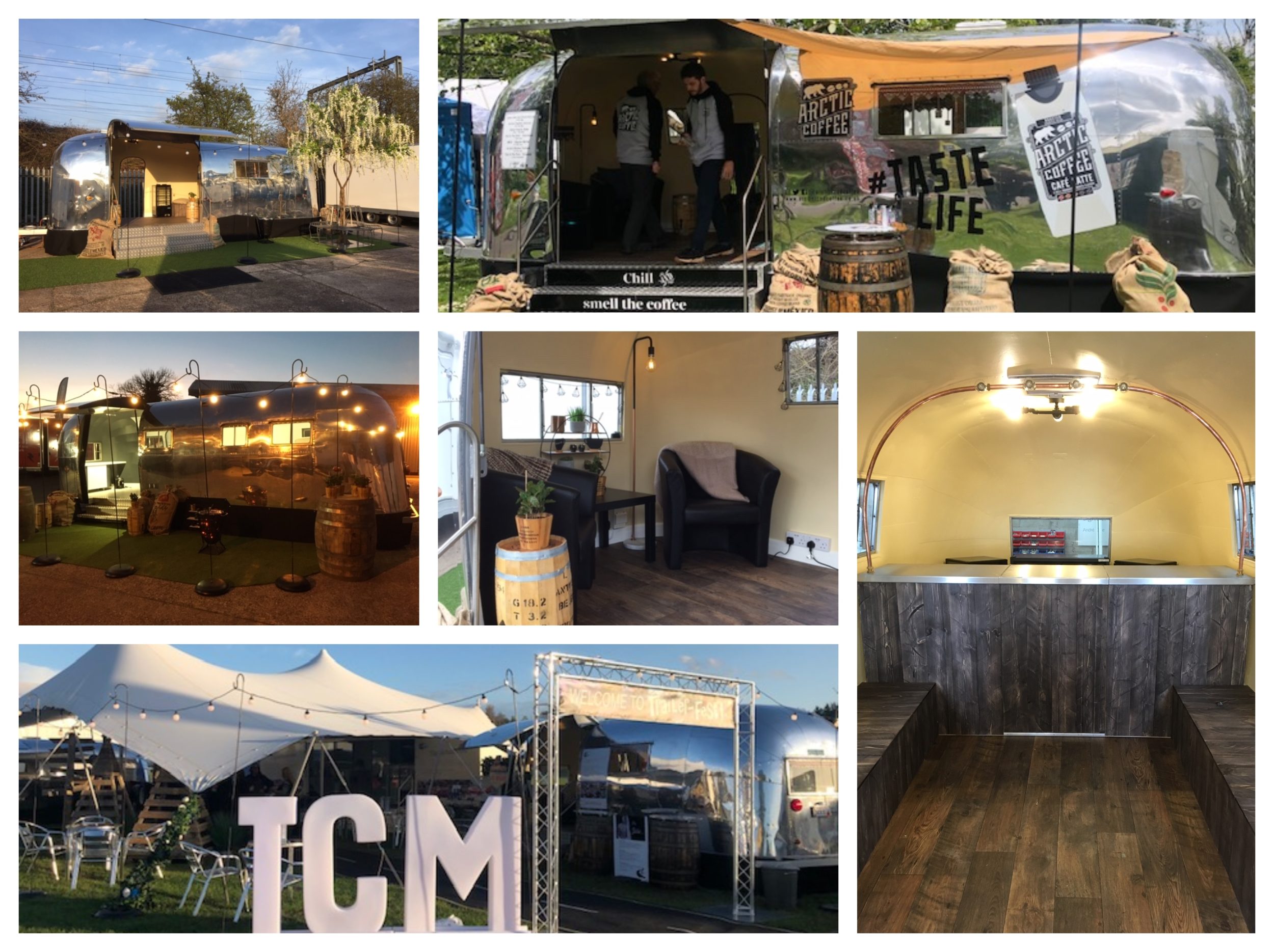 Our 1970 Airstream Dolly is newly arrived from the Lone Star State of Texas.  Small and compact – just like her namesake, Dolly is our winter project so check back to find out about her progress.  Stage one is cutting out the side to provide access…
1 day: £1320 plus VAT including delivery/collection (England/Wales)
2 days: £1440 plus VAT
3 days: £1560 plus VAT
4 days: £1680 plus VAT
5 days: £1800 plus VAT
6-7 days (1 week): £1920
Discounts are available for roadshows and multiple events – so give us a call on 01543 546474 to chat through your ideas.
Click on the link to view a video of our Airstream…