Our stand at the Showmans Show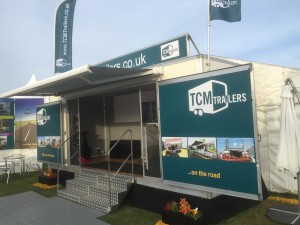 This is T55, one of our 5.5m exhibition trailers which is a favorite of ours. It has a great impact at shows because of its size and open design and allows for furniture, merchandising counters and staging to be added if required.
If you are interested in hiring this trailer or would like further information, please call us in the office on 01543 255452.