Just 7 months until Hillhead
The UK's largest quarrying, construction and recycling exhibition will soon be back. Taking place on 23-25 June 2020 at Hillhead Quarry, in Buxton, Derbyshire and this year is set to see more exhibitors than ever before.
Hillhead is a major event for us, as you can probably imagine it is extremely challenging delivering and positioning trailers and hospitality units within a limestone Quarry! In previous years we have also had blazing heat to add to that strain, however we really enjoy the mission – it's particularly rewarding because of the events' spectacular backdrop and the great clients we deliver to each time.
Visitors to the show will be able to enjoy live working demonstrations within the unique setting, vast amounts of technology and machinery plus glimpses of the latest equipment, products and services on offer in the industry.
You can register for your free ticket at www.hillhead.com/visit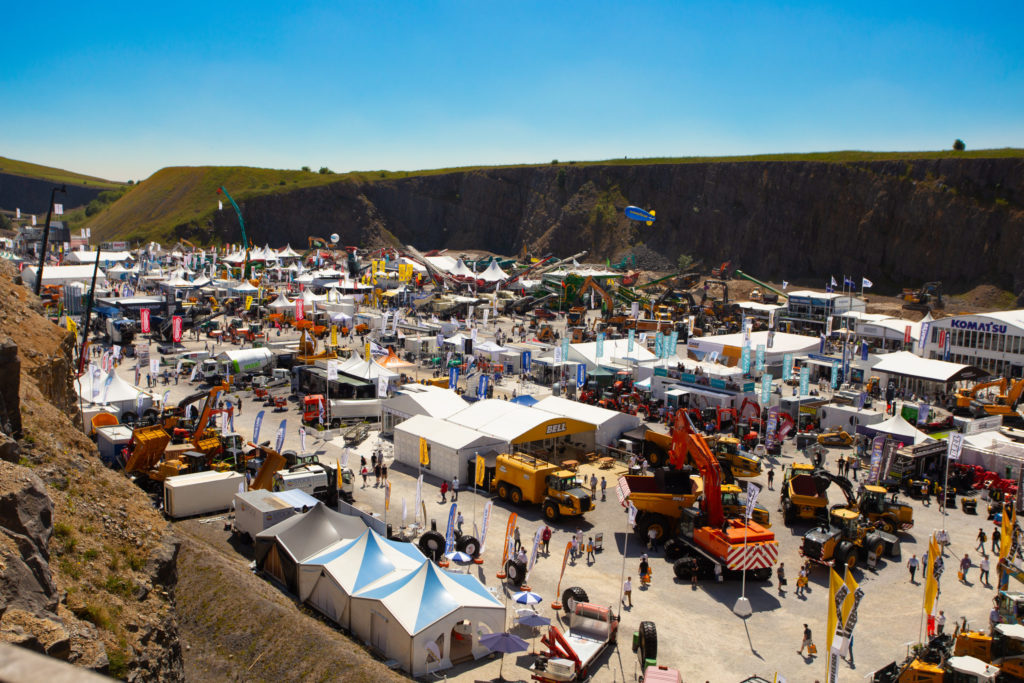 Are you exhibiting at Hillhead?
Whatever the weather, we promise you'll never regret having a cover/base, branding so that you stand out from the crowd, a power supply and facilities to make a drink! With Hillhead Quarry being local to TCM, we can also provide a wide range of furniture, hospitality packs and mini marquees to hire at affordable prices – whether you've ordered a trailer or not.
We know it's a big task planning your stand, particularly if you are a new exhibitor at a show like this – therefore we have provided below a breakdown of what was supplied by TCM Trailers at Hillhead 2018. The hire costs include delivery, collection, set up days and a selection of furniture and we can even book your pitch for you if required.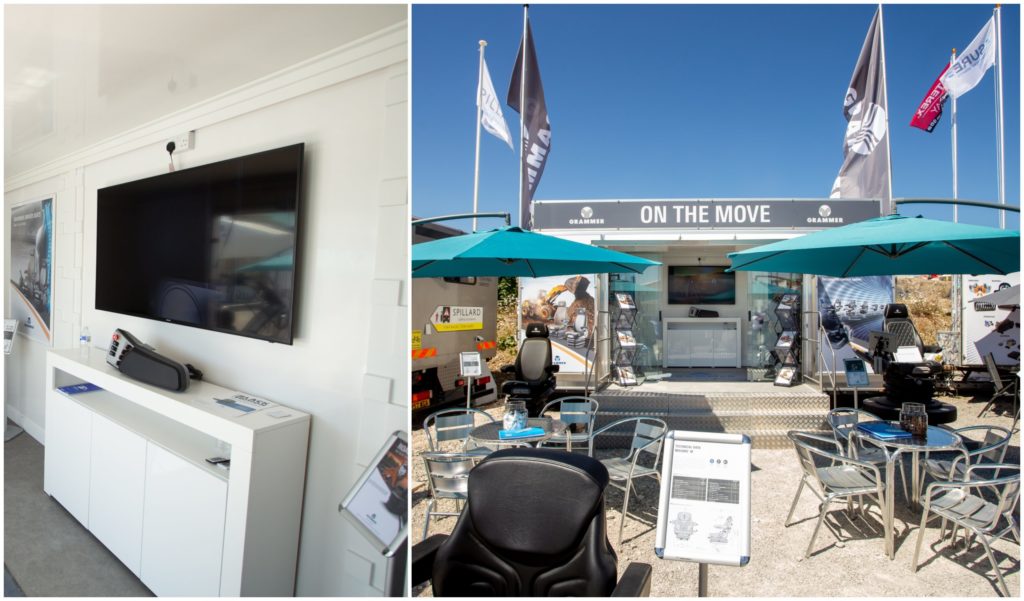 In 2018, Grammar Seating hired T98, a 5.8m new build hospitality trailer with white gloss premier internal fittings and glass doors. Extra items ordered included: LCD TV, range of furniture and drinks supplies, flags and graphics.
The costs to hire this unit for Hillhead 2020 would be £1,350+VAT.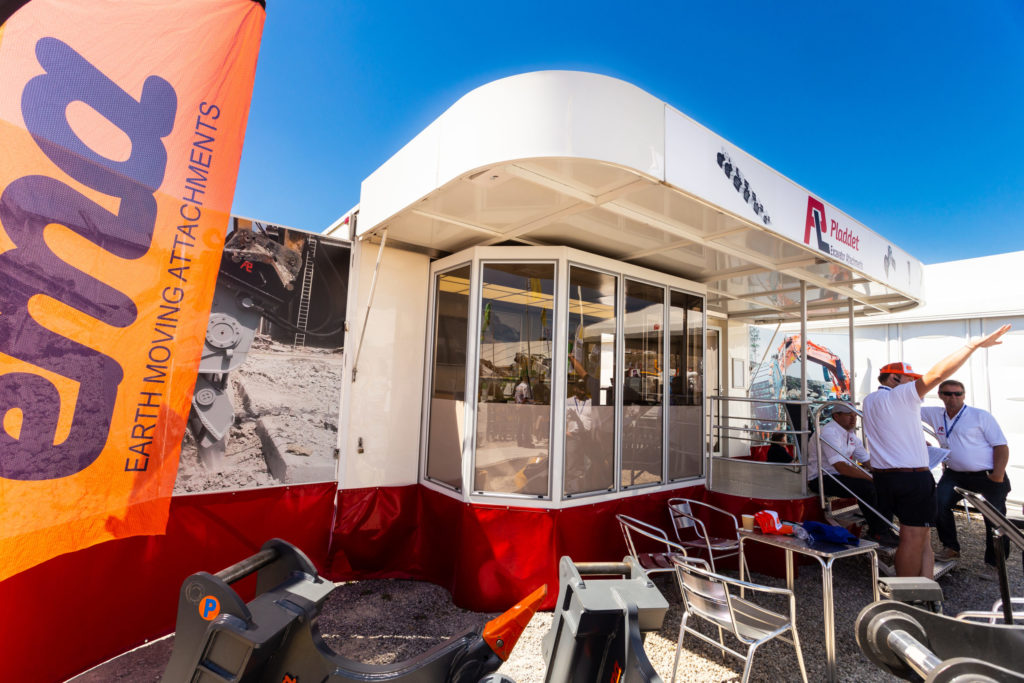 Pladdet hired one of our 7m hospitality units for the show, this comes with a built in kitchen and seating area, perfect for entertaining clients and finalising deals. The cost to hire one of these 7m units for Hillhead 2020 would be £2,175+VAT including delivery and collection.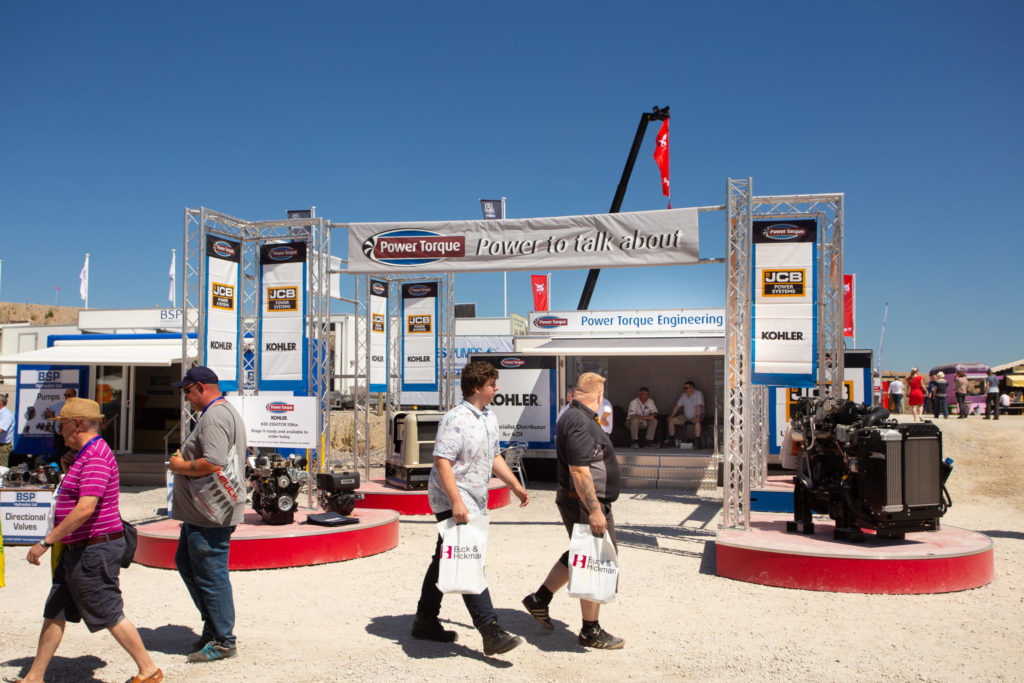 Powertorque hired one of our 5.5m exhibition trailers | Extras included: Gantry and graphics to make their brand stand out from the crowd, as well as a choice of furniture for staff comfort during the long show days.
A unit of this size and design would cost £1,220+VAT to hire for Hillhead 2020 (including delivery and collection) and we have lots of this style on our fleet.
If you would like any further information please call us on 01543 546474 or email info@tcmtrailers.co.uk.