Thursday, October 27th, 2016
We are now all unpacked from the Showman's Show and what a year it was again! We met some great people and got to have a look at what else the event industry has to offer. It's always great for us to get chance to actually work the trailers that we take bookings for day-in day-out. We particularly love this show as it lets us really showcase the products we are so proud of.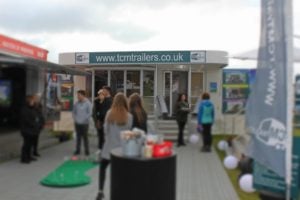 Wednesday, October 19th, 2016
Tuesday, July 12th, 2016
It's training week for TCM Trailers, we have a week of social media workshops with Jaz Greer which have been really useful so far – although we're wondering when we will have the time to put what we have learnt into practice!